T and I just got back from wedding in Cuba. We stayed at a resort but had an opportunity to visit the neighbouring city of Moron and Ciego de Avila. The Cuba that we saw was a Cuba in transition. A beautiful country filled with wonderful people and a laid back lifestyle. The city landscape in Ciego de Avila was clean, vibrant, colourful but in need of an infrastructure upgrade and yes…a fresh coat of paint. Although seemingly negative, it does add to its charm. Rum and cigars were cheap but all other goods (read: made in China) were a bit on the pricey side. Cubans are pretty resourceful and they make do with what they have by being creative. As a tourist I felt quite safe and it was a treat to unplug and recharge. I am so happy to have experienced this beautiful country once again for the second time.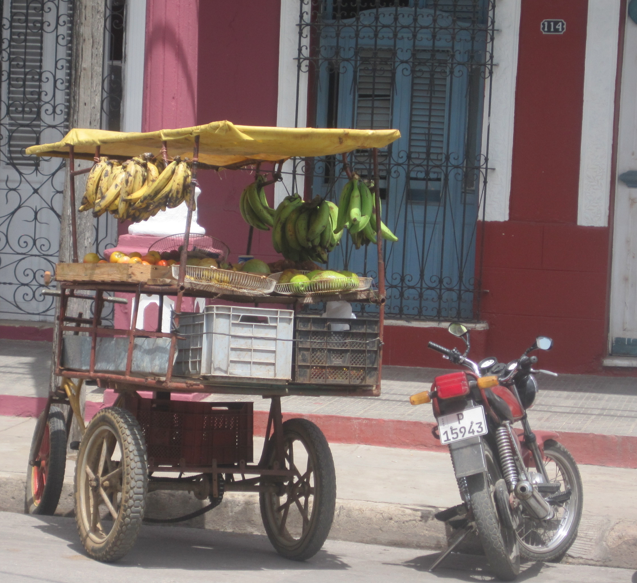 Fruit cart
I took this while riding a bici-taxi. I wonder what they are talking about?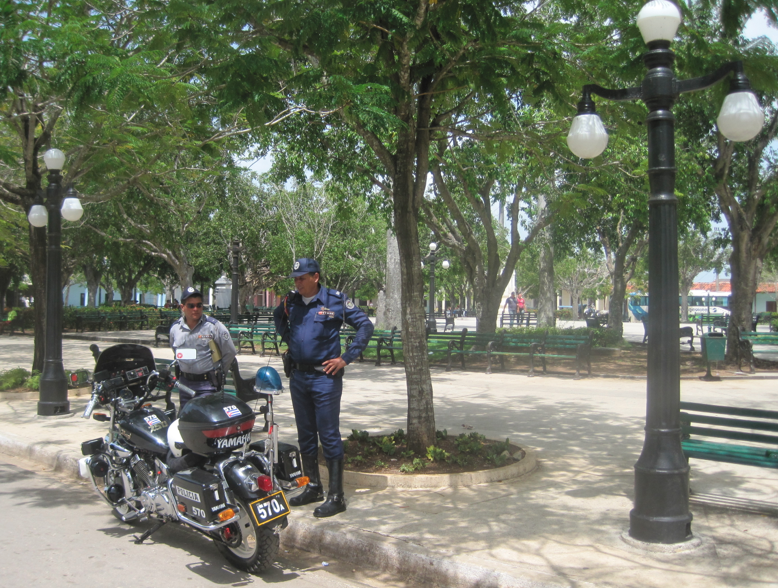 Policeman at the town square.
Old car. One of many along with newer european models.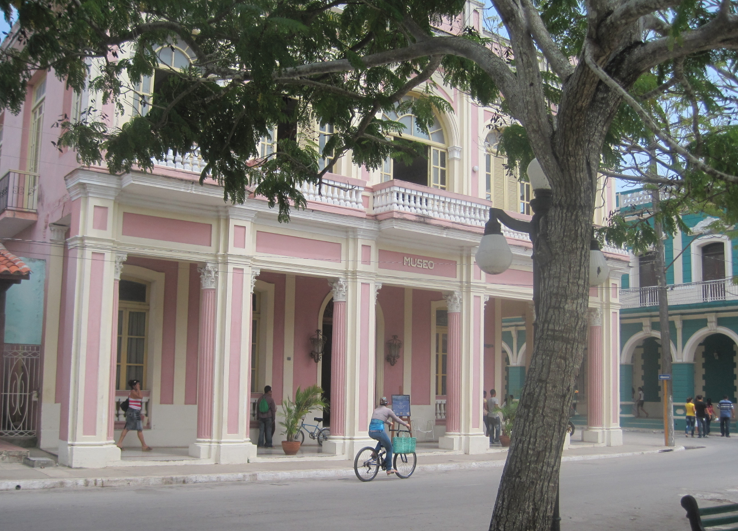 Museum
Parking spot for bici-taxis.
Bici-taxi in action.