Sooo happy that I found this video. Just in time before I head off to sunny Mexico.
I am a big fan (collector) of scarves. I have a lot of them but I don't always know how to wear them. I now know an additional way to use rectangular scarves which means that I'll get more wear out of them instead of always saving them for dressy occassions. 🙂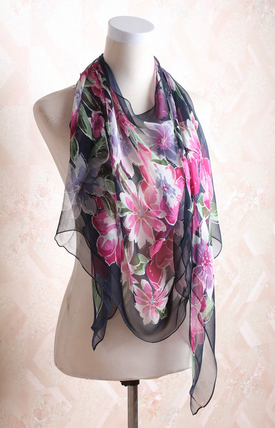 This is a video tutorial that shows how to repurpose a scarf to make a vest.  
The video is not in english but it is easy to follow:
1) Fold in in half, lengthwise (longways)
2) Tie the tip of the open ends together in a knot
3) Take the end that you just tied and join with the opposite closed end to form another knot
4) Open the scarf and slip your arms into the holes et voila!