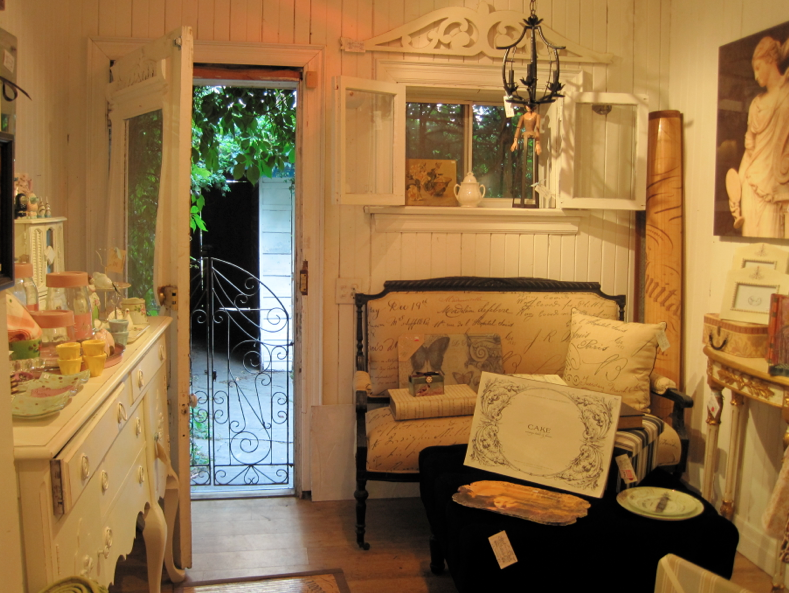 A little inspiration. This is from a store in Toronto (Chatelet?) that sells shabby chic french inspired decor. The love chair in the back is so adorable. I made out mademoiselle and Dec 19th, unfortunately my francais is a bit on the rusty side so I am unable to decipher the other words.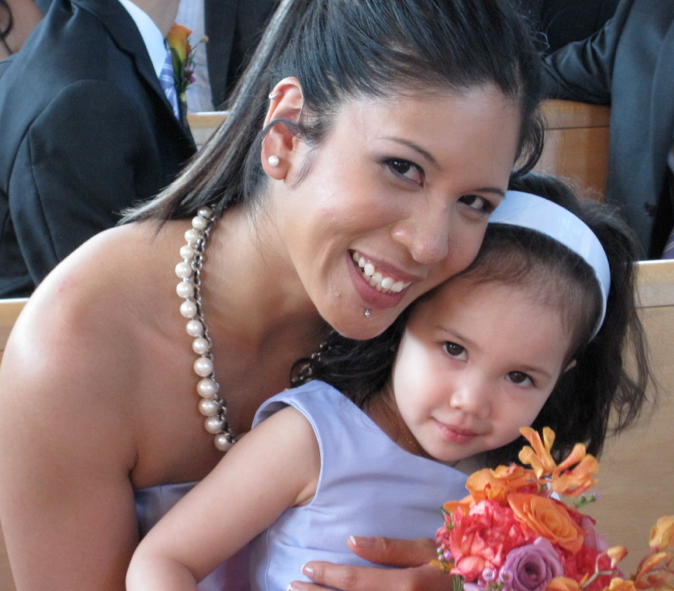 Beautiful mom and daughter combo, DP and TC. Taken at our friend's wedding. I love the chains that DP wore. Her whole look was classic with a bit of funk/punk?  And TC was such a pretty flower girl.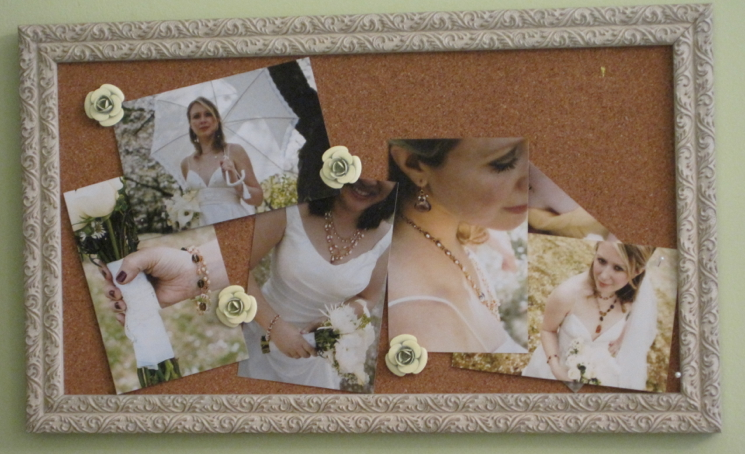 Pretty wedding/inspiration mood board. I think the white frame takes it up a notch. This is a project that I've added to my list of to-do's. It just makes getting inspired so much more fun.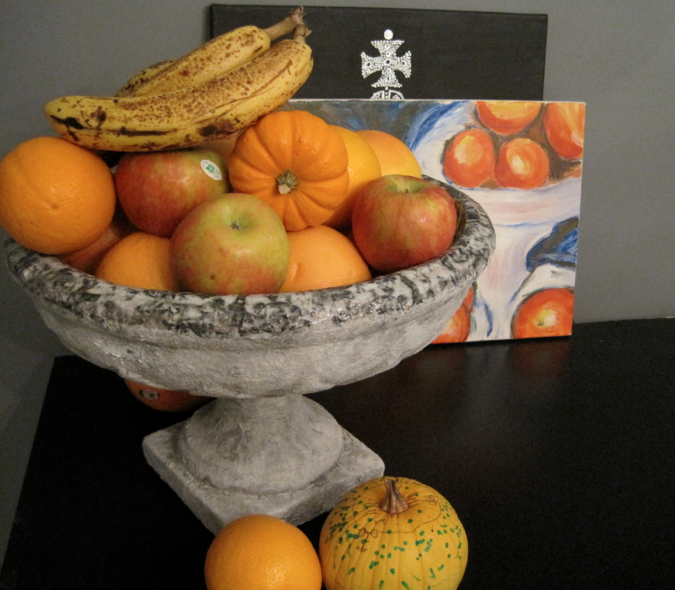 Simple objects with lot's of impact. Natural and bold at the same time. This was from a kitchen nook at a friend's house. An artsy and stylish graphic designer..aren't they all?  I am big on beautiful, functional pieces so I charmed when I saw this.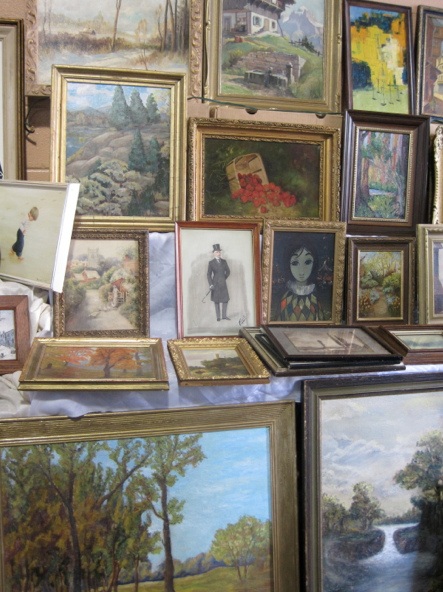 There is a vendor at The St. Lawrence Sunday Antique Market that sells vintage framed pictures. The painting with the black hair and greenish face interesting. Kind of like a Lautrec for kids. It reminds me of a clown who is off duty on a smoke break. I think my friend NV would dig it.
I thought that this was neat place card idea. It is from a restaurant called Cha Cha Chicken in Santa Monica. Use clam shells to label food or as individual place cards for your guests. Makes me want to throw a fun clambake!
Another pretty and simple table setting at my MIL's. She really makes the best things for her family and I am lucky to be a part of it.